Butterfly Digital Painting
I haven't done anything in procreate in a while. Simple butterflies. 😊
Here is a small demonstration video of one of the butterfly paintings.
Post on Etsy: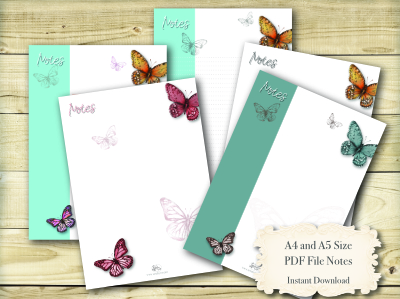 Printable Notes Pages in PDF file format.
Colorful with butterfly design. Each butterfly was hand drawn and digitally painted. Original drawings.
This Notes pages has 5 different layouts and Colors.
You can find on Etsy shop